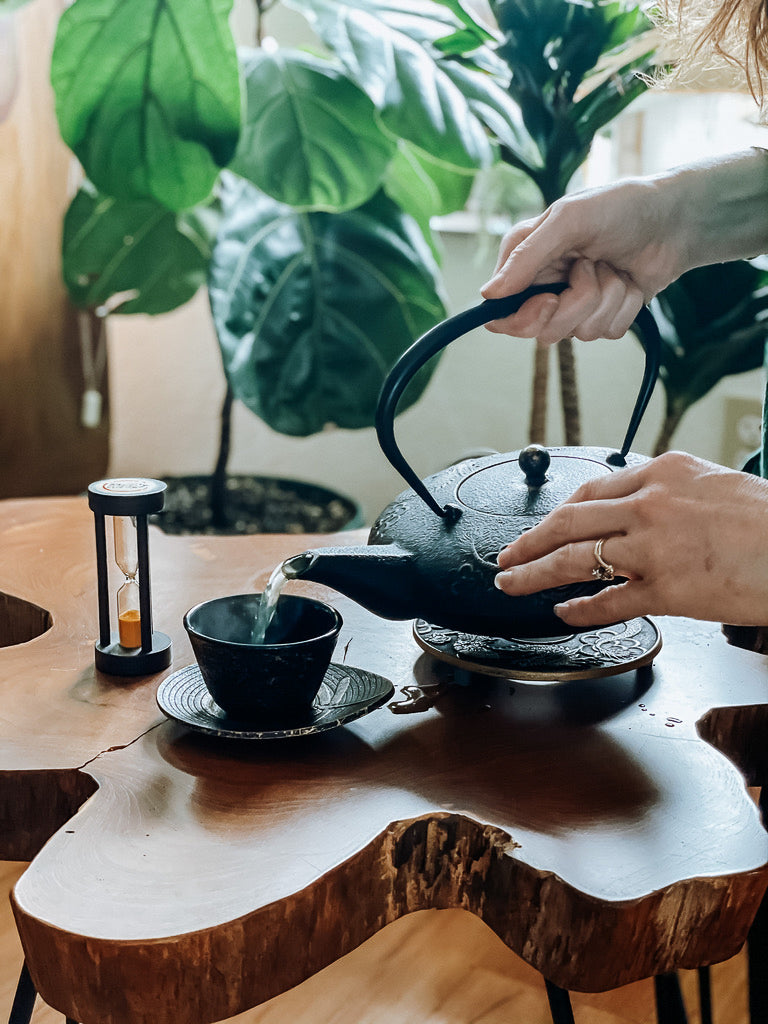 Welcome to GreenTeaSnob.com
My spot to share how green tea lights up my life.
Full disclosure up front: I want to see green tea light up your life too.
I want to show everyone why and how they can and should be sipping green tea (almost) every day.
I'm on a mission to fulfill the cravings of green tea lovers everywhere – intellectually, spiritually, physically, visually, and of course energetically. My #1 desire is to share my view of the world with you, through tea-colored glasses.
Curiositea

You should know I have this thing about needing to know who else drinks green tea, who loves it, what their favorite kind is, and what they love about it. My brain cells smile from left to right every time I encounter someone else who shares my love for its delicate green powerful sweetness.

To me tea is art. Tea is energy. This is why I write about her.

What you'll find here

If you've come to this blog to read all about the history of tea and its mechanics, I will disappoint you, so maybe don't bookmark this site. Also don't expect to come here for the newest matcha tea pastry recipe. I'm not much of a baker. And I prefer to sip my tea not eat it, sans calories. I'm not so keen on Japanese (or British for that matter) tea history lessons either. You won't learn this high-brow intelligent stuff from me.

Disclaimer: I'm not a guru, nor a professor, nor a scientist.

Love

I just love the taste of green tea. More than that, I cherish the daily role it plays in my life. And I want it to play it a role in your life too. An energizing role, a pacifying and calming role, an enlightening role. Whatever the role, I want you to know green tea in your life.

Just like any good tea is habit forming, so will this blog be. You can count on me to share my green tea reflections with you weekly.

Please share your green tea reflections with me too. Trust me, I'll want to know!
When I'm not brewing or sipping green tea (which is rare, but it happens) I can usually be found on my bicycle or my yoga mat, or lazily reading on my sofa. My passion and my calling is streaming health to the planet through the healing power of nature.

I dedicate this blog...
…to my two millennial man-children – one who nicknamed me Green Tea Snob after having watched me endure one bad tea experience after another at cafes and dinners out – and the other who encouraged me, 'Mom, just write down all the cool smart zen-like stuff you tell me all the time!'

…to my fellow green tea snobs out there who know and respect what I'm talking about when I say bad tea experience.

…and to my supportive (and sexy) Turkish-American husband, who introduced me to a culture of people who plan their days, their meals and their travel itineraries around tea.